Woods MRT 6 vacuum lifters for hire.
In addition to Powr-Grip's® Dual Vacuum System, this DC-powered vacuum lifter features innovative Quadra-Tilt linkage, continuous 360° rotation and a variety of frame configurations, for maximum security and versatility.
£ 200 / day
£ 350 / week
Delivery charge - POA
Vacuum lifters are also available for collection.  Please contact us for details.
Vacuum lifter hire
Next day despatch.
Same day collection from Lancsahire.
Long term rates available.
Advice & instruction.
Standard Features:
Dual vacuum system
Low vacuum warning light and buzzer
On-board battery and charger
Battery energy gauge
Vacuum gauges
Vacuum line filters
Vacuum reserve tanks
Spring-mounted vacuum pads
(Re)movable vacuum pad mounts
Vacuum pad extension arms
Tilt locks
Standard Vacuum Pad Spread:
MRTA611LDC   Minimum Width – 12-1/2″ [317 mm]   Maximum Width – 58-3/4″ [1491 mm]   Minimum Length – 46-3/4″ [1188 mm]   Maximum Length – 104-1/2″ [2656 mm]
Number / Size of Vacuum Pads:
MRTA611LDC – 6 / 11″ [28 cm] dia. lipped vacuum pads
Maximum Load Capacity*:
MRTA611LDC – 1100 lbs [500 kg]
(*On smooth, nonporous surfaces).
Weight of Vacuum Lifters:188 lbs [86 kg]
Standard Operating Power:12 volts DC, 10 amps
Load Movement:Manual rotation, 360° edgewise, with automatic locking at each 1/4 revolution.  Assisted manual tilt, 90° between upright and flat
Vacuum lifter instruction manual
The Quadra-Tilt Vacuum Lifters feature an innovative four-bar tilt mechanism that significantly reduces the effort of tilting heavy loads between flat and upright positions. This tilt mechanism also reduces hazards associated with lifting loads from upright racks: When a load is tilted to either the upright or the flat position, the vacuum lifter maintains the load position automatically without using latches, eliminating the tendency for a load to "kick back" at the operator's knees.
The MRTA6-DC vacuum lifters also feature Powr-Grip's Dual Vacuum System, 360° manual rotation, (re)movable vacuum pads and extension arms that accommodate a variety of load sizes and shapes.
The Dual Vacuum System features two vacuum line circuits, allowing the vacuum lifter to maintain the vacuum level for one circuit even if an unexpected vacuum loss occurs in the other one. This system is designed to reduce the risk of falling loads, which could result from breakage or other accidents that compromise one area of the vacuum system. In addition, it features audible and visible alarms that warn the operator whenever the vacuum level is not sufficient for lifting the maximum load weight. Complies with CE Standard EN 13155.
VACUUM LIFTER HIRE THROUGHOUT THE UK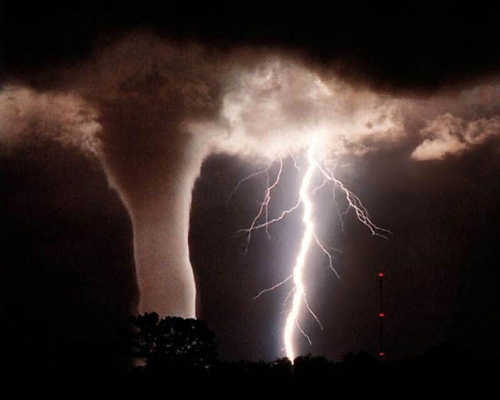 Using vacuum lifters in cold & windy weather
The maximum wind speed for safe vacuum lifter use is 18 miles per hour / 29 kilometres per hour.

Strong winds could cause the load sway violently or to drop. Remember that wind speed increases with height, so high level glazing and construction work in high winds is even more hazardous.

We advise that vacuum lifters should not be used in the rain, the machine needs to be kept as dry as possible in case water reaches the electrical system, causing the machine to short circuit and fail. Leaving a vacuum lifter in heavy rain or submerging it into water can also seriously damage the machine's components.

---

Vacuum lifters have a recommended operating temperature of between -1°C and 40°C, so in cold conditions machines should be inspected thoroughly.

In below freezing conditions, if there is any moisture in the vacuum lifter it could cause damage as water increases in volume as it freezes and turns to ice. This could result in airflows being blocked which could break the vacuum seal and cause a leak, making lifting dangerous. There is also the possibility of the electric motors in the vacuum pumps freezing and causing the lifter to fail.

A load that has been left out in the rain may be dangerous to lift as moisture and dirt on its surface increases the risk of slippage. This is why both the load and vacuum pads must be clean and dry before starting the lift.
Calculating glass weight (kg)
Length in metres x height in metres x thickness in mm x 2.5

Example: 3070mm x 2150mm x 10mm
Becomes : 3.07m x 2.15m x 10mm x 2.5 = 165 kg

If the unit of glass is double or triple glazed, the thickness of each leaf of the unit should be added together and treated as a single leaf. Remember, never add the air space. Finally with double glazed units, a further 2% of the total needs to be added to the weight to include the frame (spacer bar) and if it is a framed unit a further 5% is added.